The American boxer logically imposed himself by stopping the referee in the tenth round, early this Sunday morning.
American Floyd Mayweather won his long-awaited and controversial bout against Irishman Conor McGregor by stopping the referee in the 10th round on Saturday in Las Vegas, Nevada. Mayweather signed his 50th victory in as many fights against 40-year-old McGregor, the star of mixed martial arts, who was 29 years old at his first boxing match.
Their fight, criticized by many observers, had been renamed "Money Fight", or fighting money in reference to the astronomical recipes that it already generated. McGregor, a former apprentice-plumber in Dublin, is poised for $ 100 million and Mayweather is expected to collect more than $ 200 million after sharing huge revenues including TV rights.
The American, considered as one of the best boxers in history, has however experienced four very difficult firsts. Impaired by the speed and power of McGregor, lacking landmarks almost two years after his last fight, he let the storm pass, with a defensive attitude, sometimes fringing with ridicule, facing the blows of his opponent.
But the one who is nicknamed "Money", crowned twelve times world champion in five different weight classes, has gradually taken the ascendant.
"Better than I thought"
McGregor, more and more tired while the MMA bouts compete in three five-minute bouts, dropped the flag from the 8th round. Touched several times in the face, the Irishman, supported by the vast majority of the 20,000 spectators at the T-Mobile Arena, was stopped by the referee after entering two hooks on the left.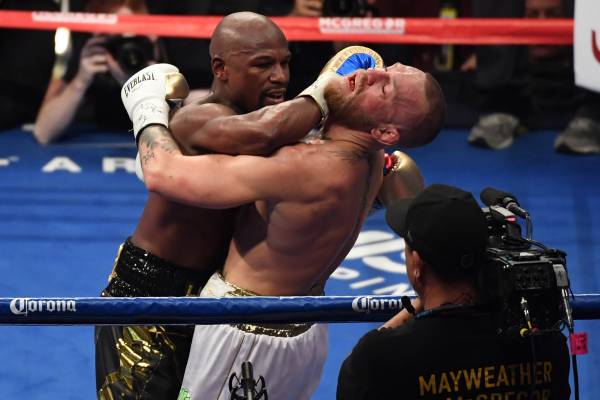 While they had exchanged insults and provocations to promote their fights, the two boxers warmly congratulated themselves at the end of the fight. "It was a lot better than I thought, he's boxing in varying angles, he's a champion," Mayweather insisted. "Money" who has already accumulated more than 800 million dollars in earnings before this fight, confirmed that he had played his last fight.